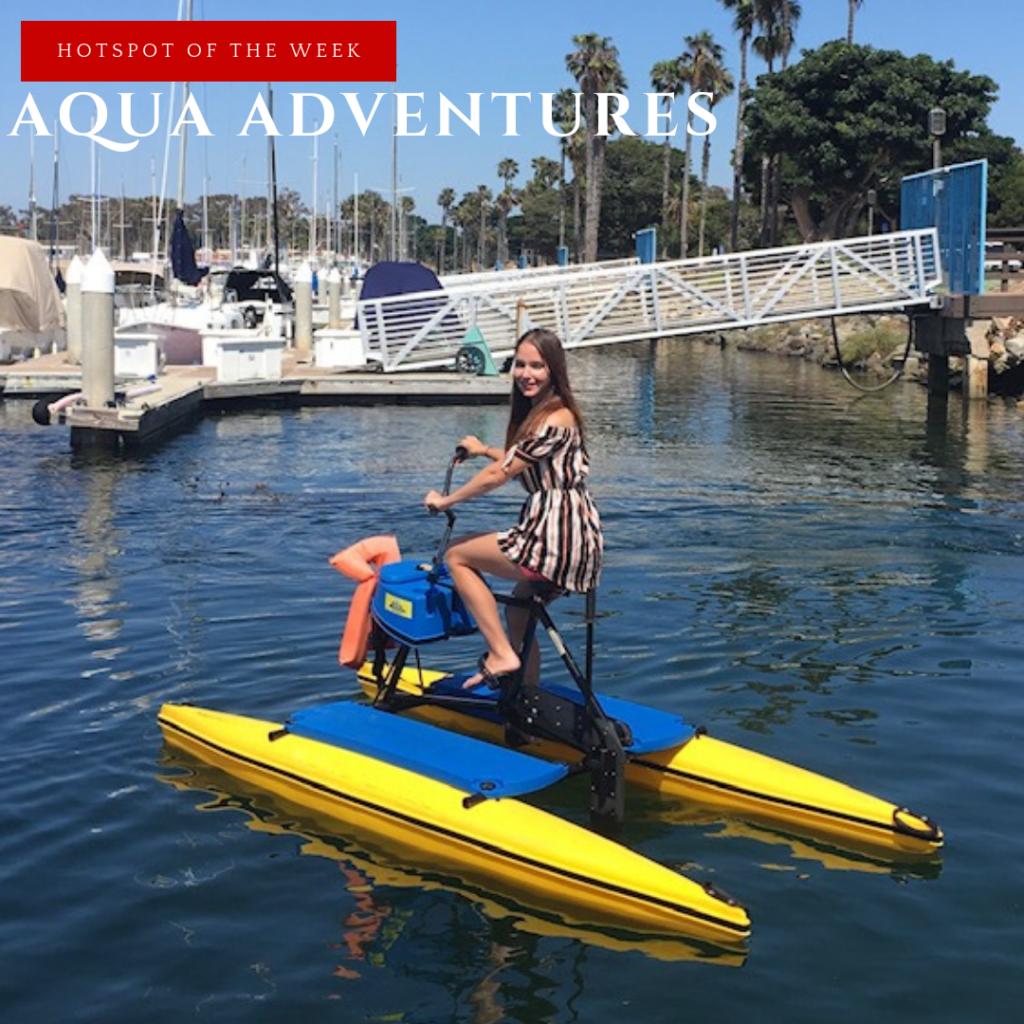 Living in San Diego, we have access to so many unique adventures! It is our duty to seek them out and experience every last one of them. Last week, I partook in one of the lesser known water sports: hydro cycling!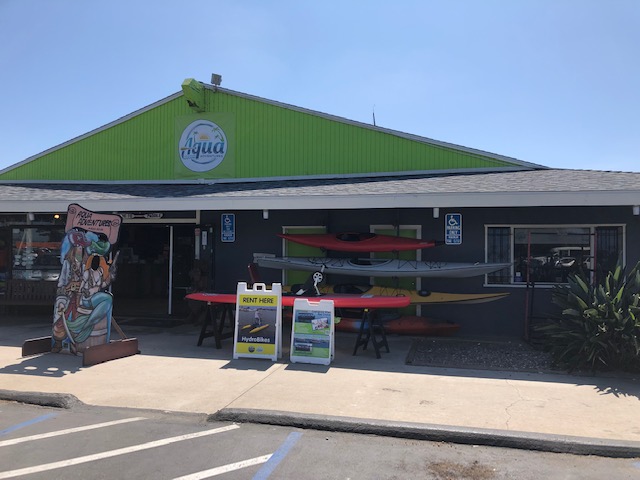 If you love being outdoors and enjoy a little exercise, this is the activity for you. You can travel at a leisurely pace or push yourself to feel the burn. Pro Tip: Turn your handle bars at a slight angle vs 90 degree turn to have better turning power.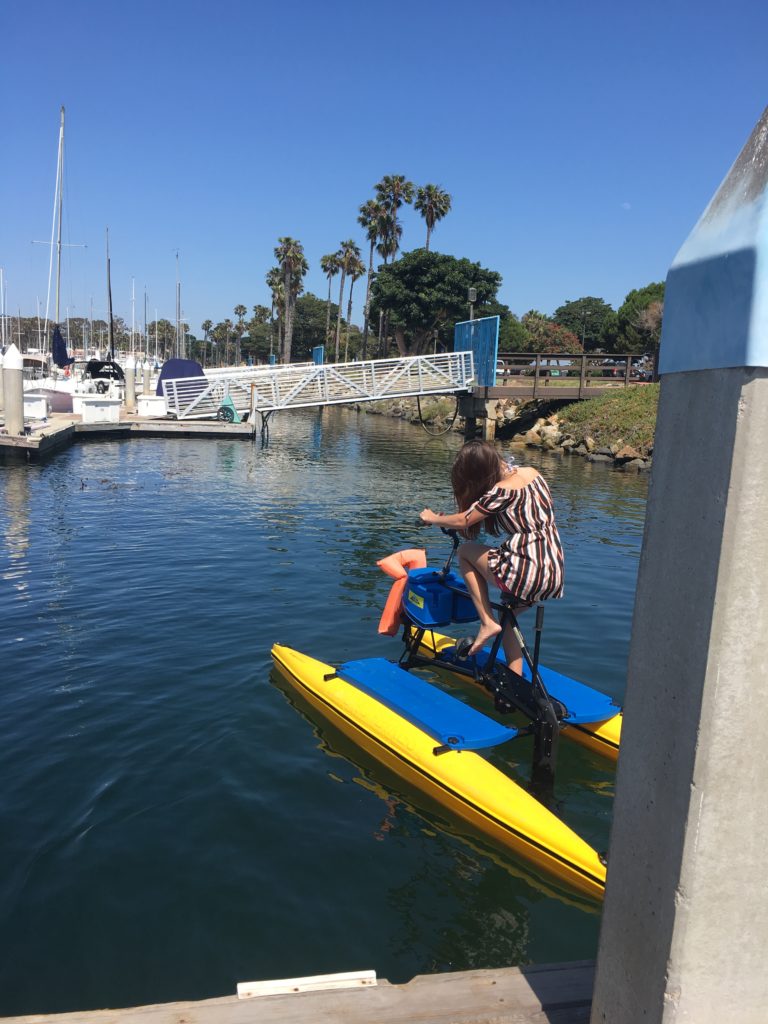 All the while, you are surrounded by palm trees swaying in the breeze, graceful boats, and sparkling water on all sides. Sea lions sunbathe on the fishing median as you enter the bay.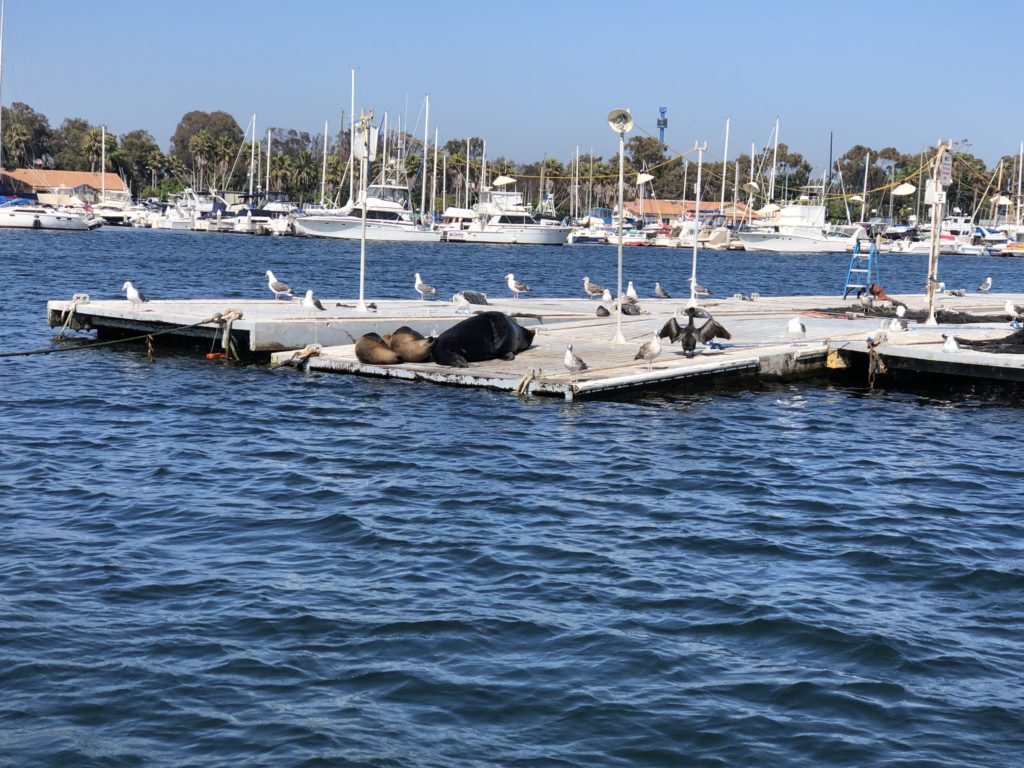 Snap your ocean safari photos and wave to the passing boats and people on land.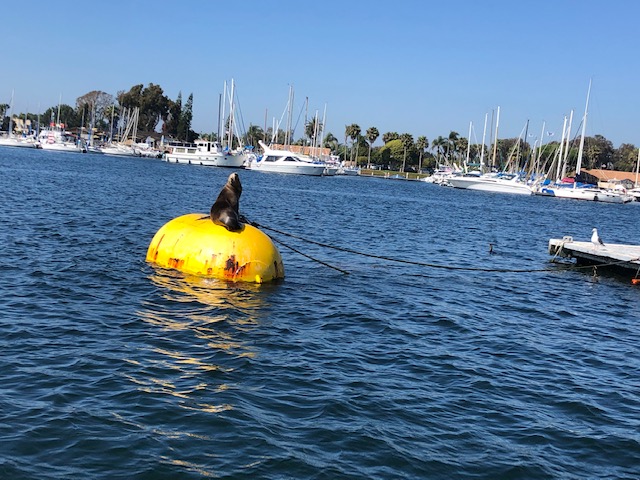 Because we had an odd number of people, we chose single rider bikes. However, if you want to divide up the work, tandem hydro bicycles are available! All hydro cycles are equipped with baskets to carry drinks and personal belongings. It's the perfect opportunity to bring a picnic or your favorite drink and just make a day of it. If you feel like living on the edge, jump in and go for a swim.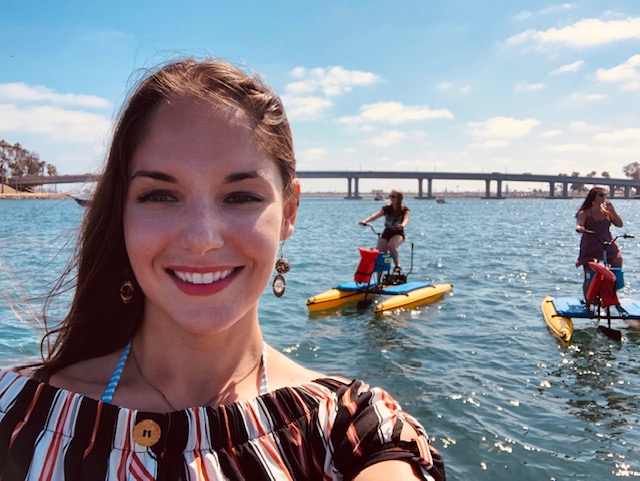 Once you reluctantly bring yourself back to the shop, there is one more pit stop you absolutely must make. Take a look below. Which sea spirit do you connect with more? Take a photo with your adventure friend!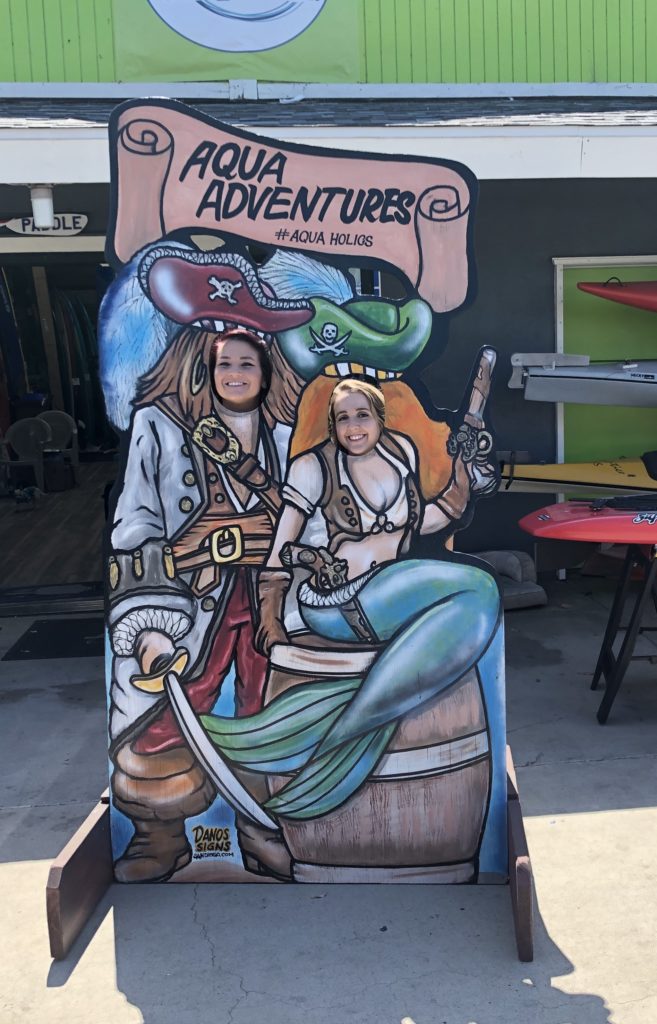 You can find Aqua Adventures at 1548 Quivira Way in Mission Bay. Kayaking, paddle boarding, and much more is offered at their location . If you're interested in weekly classes, it's worth stopping in to see which program would work best for you.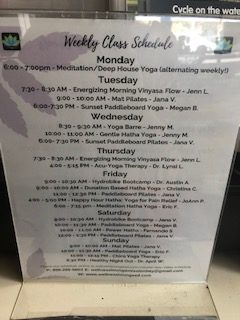 We enjoyed an hour and a half for just $25 on our hydro bikes but you can easily add more time for a small extra fee.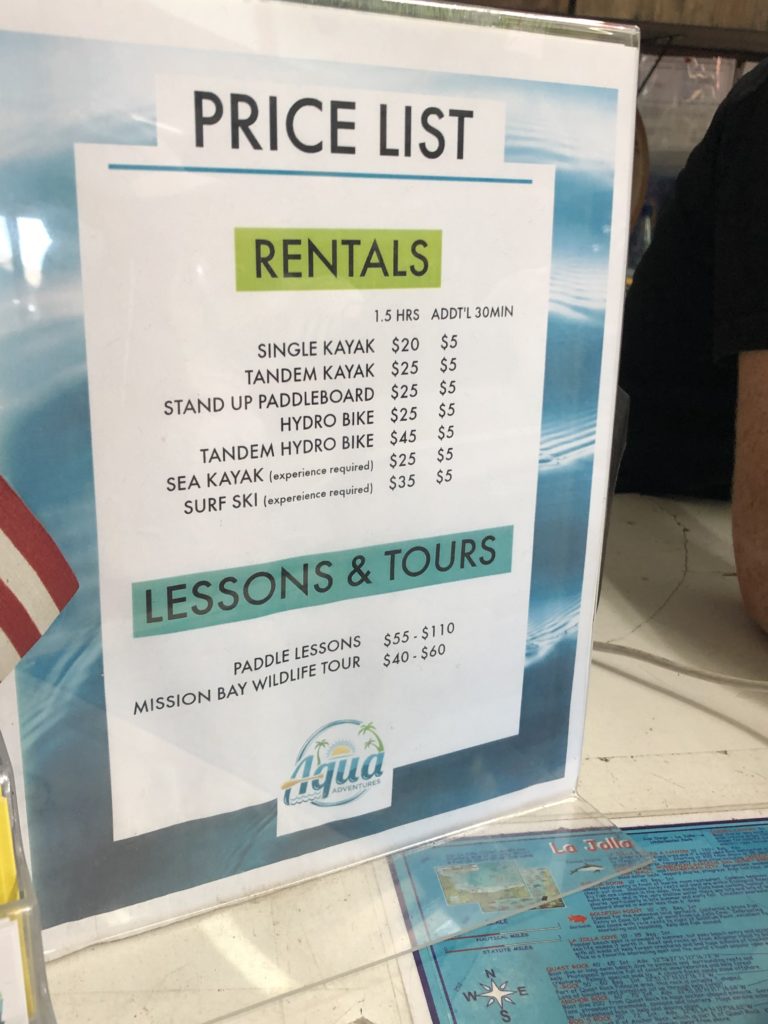 If you're not sufficiently enticed, just take a look at this adorable little face and feel yourself swayed. Sharply dressed, and an integral part of the operation, Duke will be there to greet you. See you all out on the water!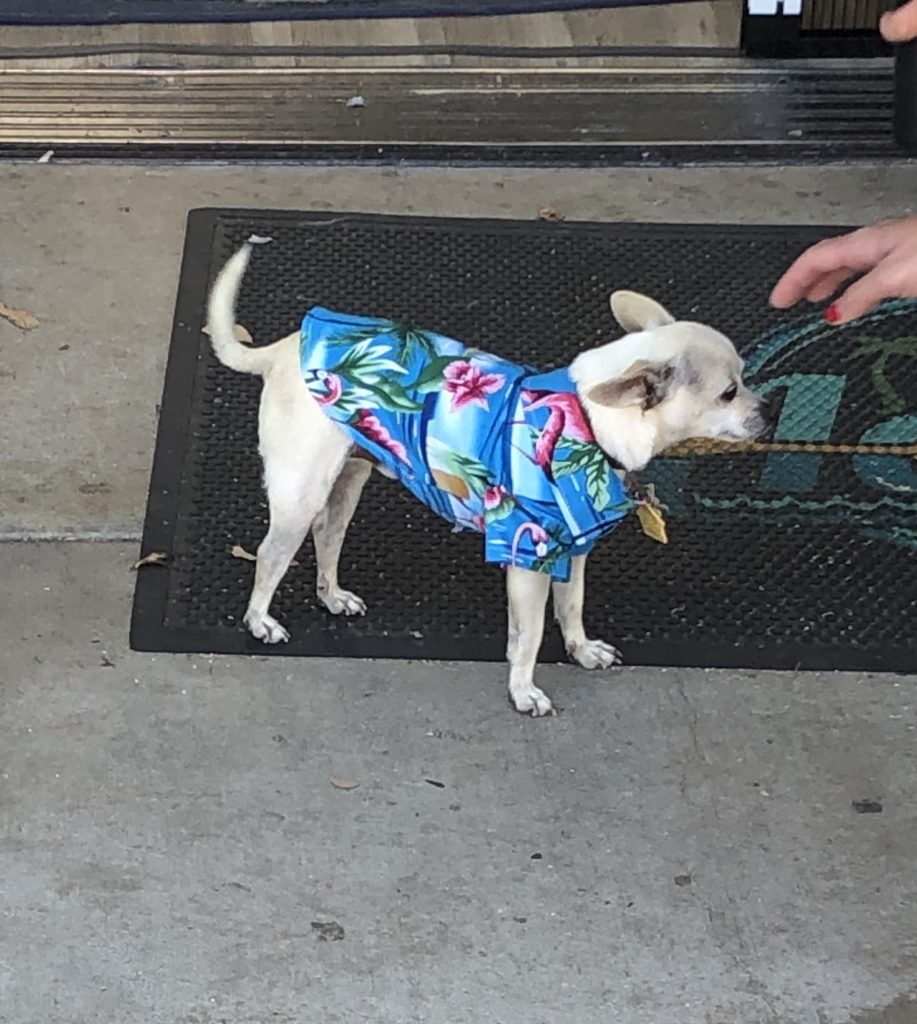 For more detailed information check out Aqua Adventures' website here: https://www.aqua-adventures.com/